Products
We currently counting 3 models: the female breast  (titsicle) and the penis (cocksicle) and the Vagsicle (Vulvae).  A lick or a suck makes our ice lovers shift into a new reality. A world where your socialised boundaries are broken. An environment where you can feel free. 
Through the innocent medium of an ice lolly, consuming our product could bring sexuality to the public as an emancipation statement, it could also send a provocative message (depending who it is directed to) but most of all it brings fun and absurdity to its surrounding. 
Millennials, Generation Y and X can enjoy the concept in their own way. It is a modern product, which accompanies the new significance of sexuality in our society. Keep it to yourself in the backstage of the main stage, share it with your friends on the dance flour or post it online for the outside world to react.
Design: We don't just want a delicious ice lolly, we want something beautiful, full of life and to be a design object. It starts off with the visual impact. The design can of course evoke all sorts of emotions. It can also change the way you perceive an individual just by being placed in someone's hand. Its physical shape communicates to all in a various amounts of ways. The design is also a part of another type of sensitive experience.  Its texture and shape interacting with our sensitive lips and mouth. The innovative ice lolly shape will vary the experience of consuming this type of food. Confusing for some and comforting for others, it is a new experience to explore.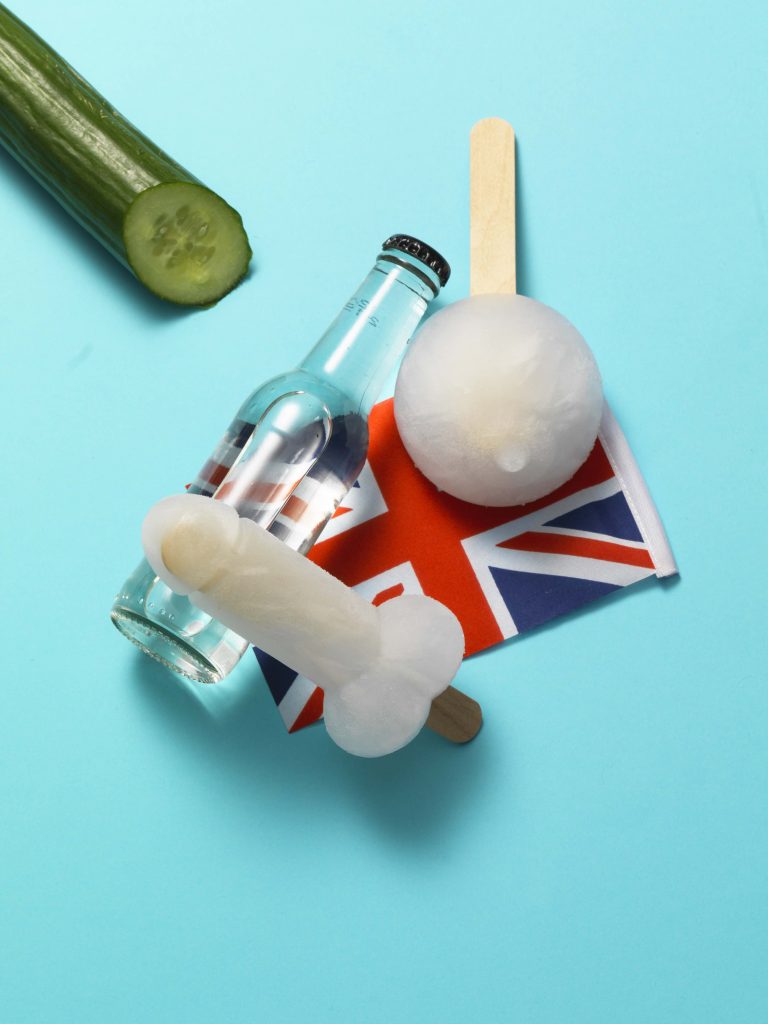 Tastes
We constantly build collaborations with local brands to make sure to get the highest quality possible to our clients and vary the experience. Each lolly is individually hand crafted, making it possible for us to play around with tastes and recipes. When we do not work with local ready made produce, we like to stick to 3 main ice lollies, which come currently only in non alcoholic options:
Strawberries, lime peel, coconut milk and apple.
Orange, ginger, turmeric, rosemary and lime 
Mango, orange blossom, coconut and apple.
The most important part of the taste is to keep it nutritious and fun. We try to stick to Healthy foods as we feel it is always a great addition to the product and experience.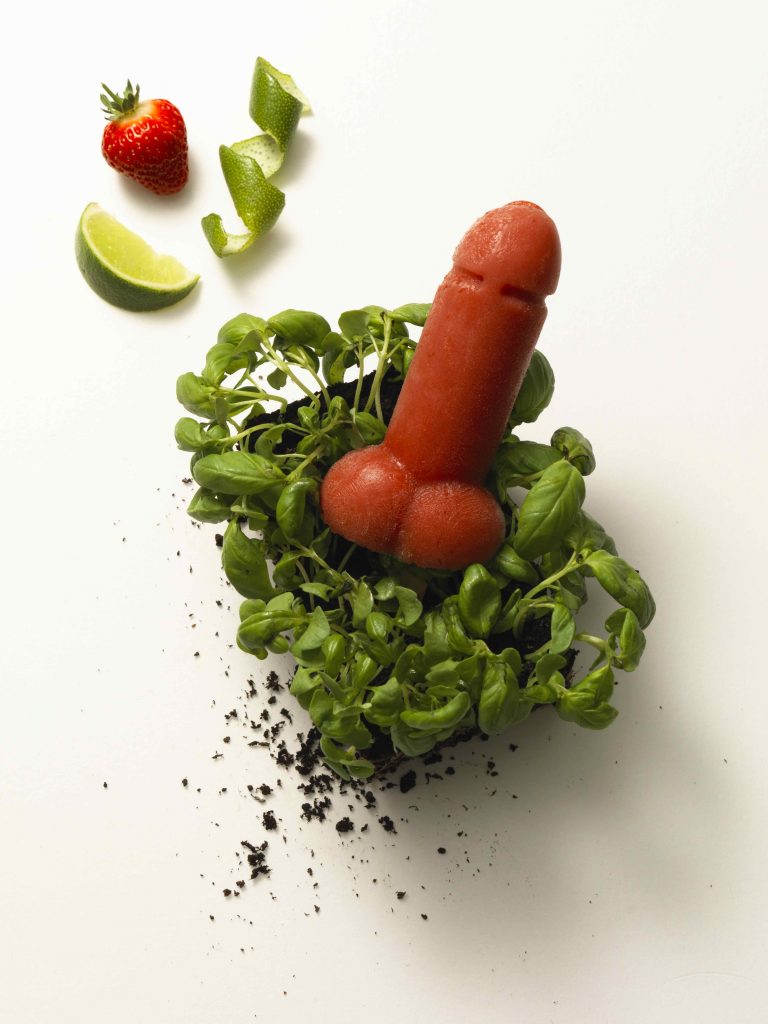 Tutorials
We give group workshops with the phallic shaped ice lollies. We teach our participants how to orally enjoy the male sexual organ. The model used is the lollies we bring to the location. An experienced entertainer comes to the house or flat to give tips and guidance to the group involved. It is a light and very fun event to have added to an agenda.
Events
During the festival periods, Lusty Ice works with a lot of different beautiful souls. We have a team working on the extravagantly colourful stand, where we product and sell the ice lollies. We also can have a staff member riding a ice cream bike around to festival dance floors. The bike can be seen from far away, thanks to its 2 meter long sculpture of our penis ice lolly. Depending on the size of the festival we can have a team of 3 or 10 people. We employ all types of people and like the idea of enabling people to be themselves. This is why we are happy to employ hetero, bi, trans and gay alike. If the event is of a small size, we ask either for a minimum order or a guarantee of sale.