Looking for a fun Hen Do activity in Ibiza?
Look no further, we have what it takes to give you an unforgettable experience. The best part is you all come out with some knowledgable skills and energised by our freshly made, vegan, nut free, juice based, locally handcrafted ice lollies.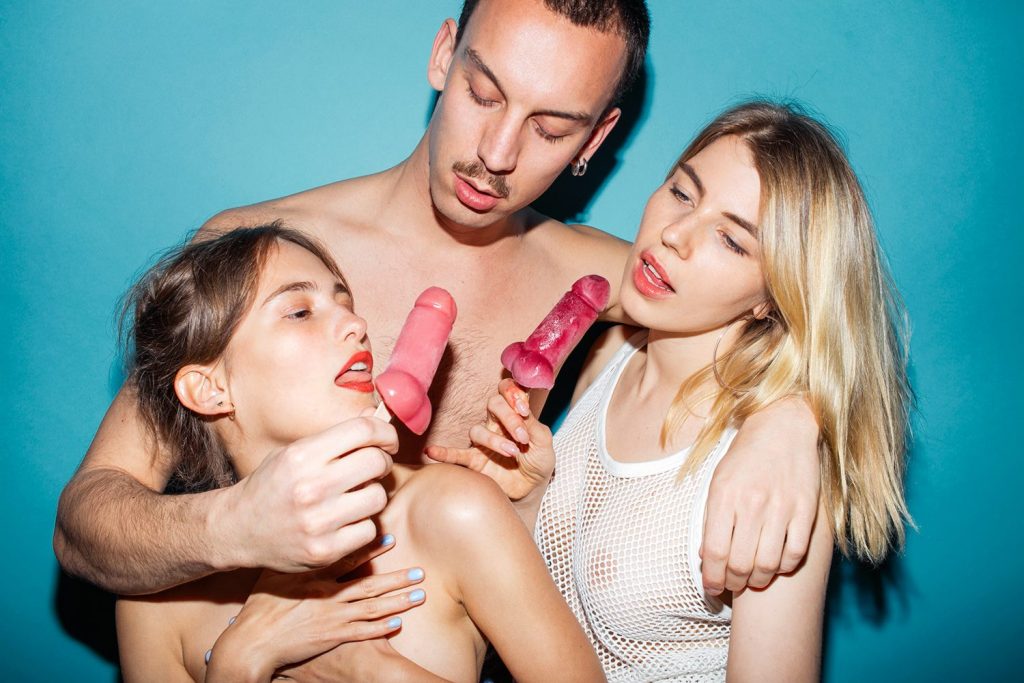 Tutorials
We give private group workshops at our charming shop or on location with the phallic or Vulva shaped ice lollies. Our queer and very friendly tutors teach our participants how to orally enjoy the male sexual organ (male and female shaped).
This is the perfect event for a fun group of bachelors or bachelorettes in Ibiza. The model used is the lollies we bring to the location. Each participant can choose from our various tastes. An experienced entertainer give tips and guidance to the group involved.
It is a light and very fun event to have added to an agenda.
Daily booking in season between 11:30am and 5:30pm. 
Pricing
We take in groups of 8 or more (if less do ask what we can do to help).
Our package price is of 16e per person which includes an ice lolly per person of your choice, a private tutor in our private location in the heart of the gay street of Ibiza (Calle de la Virgen, 2, 07800, Eivissa).
For private home or beach tutorials, we offer them at any time of the day. For transport and convenience we charge 100 euros on top of the total group price. With a 24hour notice we are available all day long and anywhere for you on the island.
BOOK NOW- EMAIL US
Send an message to our mail <lustyiceibiza@gmail.com.> OR call us <0033651524910>.