Lusty Ice has decided to do more than just help people find themselves through a fun and somewhat provocative product. We decided that each clients we have would be contributing a part of his of her purchase to a cause we support.
Whether you buy a Titsicle, a Cocksicle or a Vagsicle; part of the profits we make will got to NGOs. This charitable gesture is shedding light on those life threatening burdens. We choose Breast Cancer Prevention campaigns for the breast shaped ice lollies, AIDs research for the phallus shaped ice lollies and fighting Female genital mutilation with the Vulvae popsicles.
This way we feel like we support people from all genders and sexuality, from all walks of life and from all parts of the world.
_____
Tit-sicle:
A percentage of our profits made through the sales of our Titsicles will go to breast cancer research.
Worldwide, breast cancer is the most common cancer in women, with millions diagnosed yearly. Most women are faced with surgeries to prevent the cancer from spreading. Since more than one in ten women will be diagnosed with female breast cancer at some point during their lifetime, it is best to be prepared and prevent this life threatening cancer in any way we can. It starts off with making people informed and have the appropriate tools and care to prevent further complications.
So far we chose to give parts of our profits of the sales of the breast shaped ice lollies to the Pink Ribbon Foundation. The foundation is based in the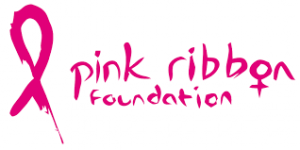 United Kingdom who provide financial support to charities which relieve the needs of people who are suffering from, have
been affected by, or who work to advance the understanding of breast cancer in its early detection and treatment.
Dick-sicle:
A percentage of our profits made through the sales of our Cocksicles will go to HIV research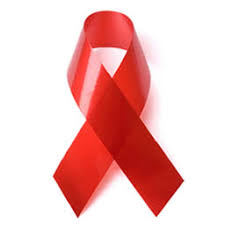 Since the detection of the virus and today many improvement have occurred thanks to research and dedication of foundations such as the Elton John Aids Foundation. Today we have life long treatments, the Prep and people are well informed about the risks and the ways of transmission of the deadly virus.
However, the cure has still not been found and people are still dying daily as a consequence of HIV.

We believe in safe sex and part of that is also to be prepared to battles all life threatening STDs. We chose the Elton John Aids Foundation, because they are making a difference. They are not only investing in good research but also providing help and care to people with HIV.
Vag-sicle:
A percentage of our profits made through the sales of our Vagsicles will go to Organisations preventing FGM (female genital mutilation)
Female genital mutilation causes needless pain and suffering to over 160 million girls and woman today.

Complications can lead to infections and, in many cases, death. The "Cutting" is culturally ingrained in many different countries around the world and is spreading to many other regions with today's world wide migration. It has no sanitary reasoning, nor moral stance, it just harms physically and psychologically its victims. It is a crime against pleasure and against women and has to end.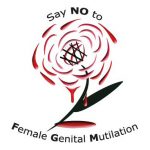 The funds from selling our vulvae shaped ice lollies are to be given to a preventions scheme led by the Orchid Project in London. They send teachers around the globe to teach young girls and women about basic human rights. From this, they inform them about how FGM is a violation of the human rights act.
We are still interested in any other organisation which feels could fit with our company. If you have any questions do get in contact with us via our contact page.