We are constantly looking for partners to support our activities and in return create exposure to those brands. We have millions of clients we interact with from various communities throughout the year. Starting off with the LGBTQI+ community at the Prides with our lollies and the Qweer Markets and events we are present at. Secondly, we are in close contact with the s+ community with our Markets, festivals and events. Lastly the Feminist community, which we support with our educative events and markets.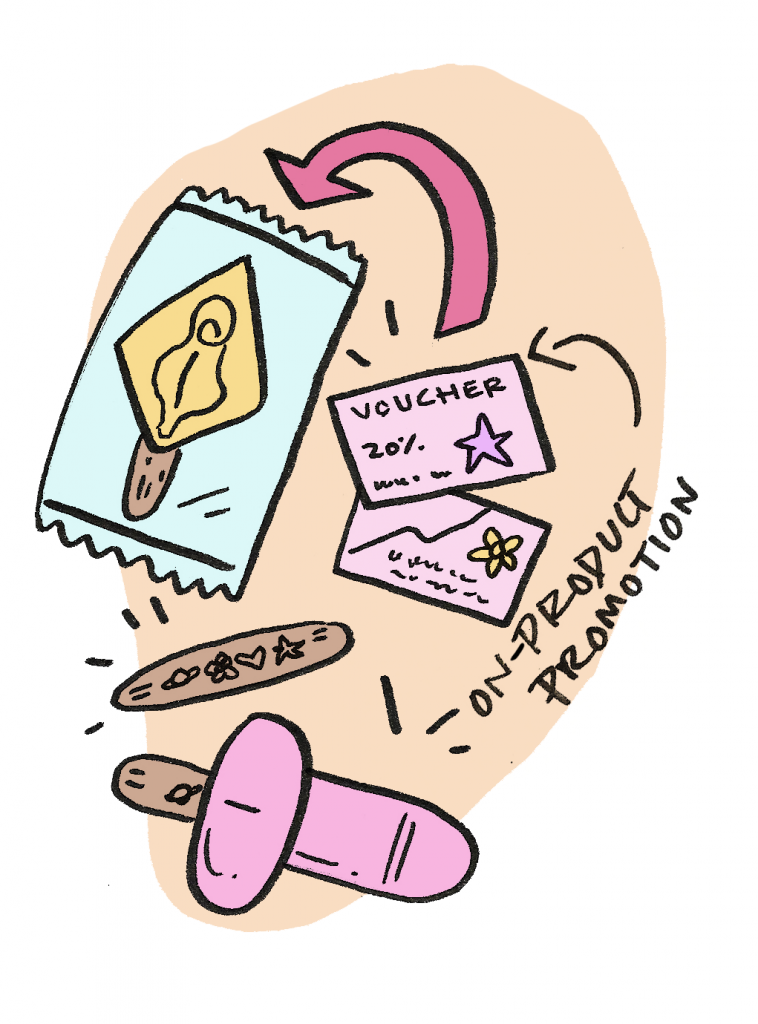 Ice lollies Packaging

At the prides that we attend internationally we expect to distribute at leaste 2000 ice lollies per event. We
ask collaborations with brands to support us in exchange for a logo on the attached business card size flyer. This is a great way to engage with our clients and give them printed material with all the info or promotional incentives .
The exposure to all the prides, festivals and events is in the tens of thousands per year.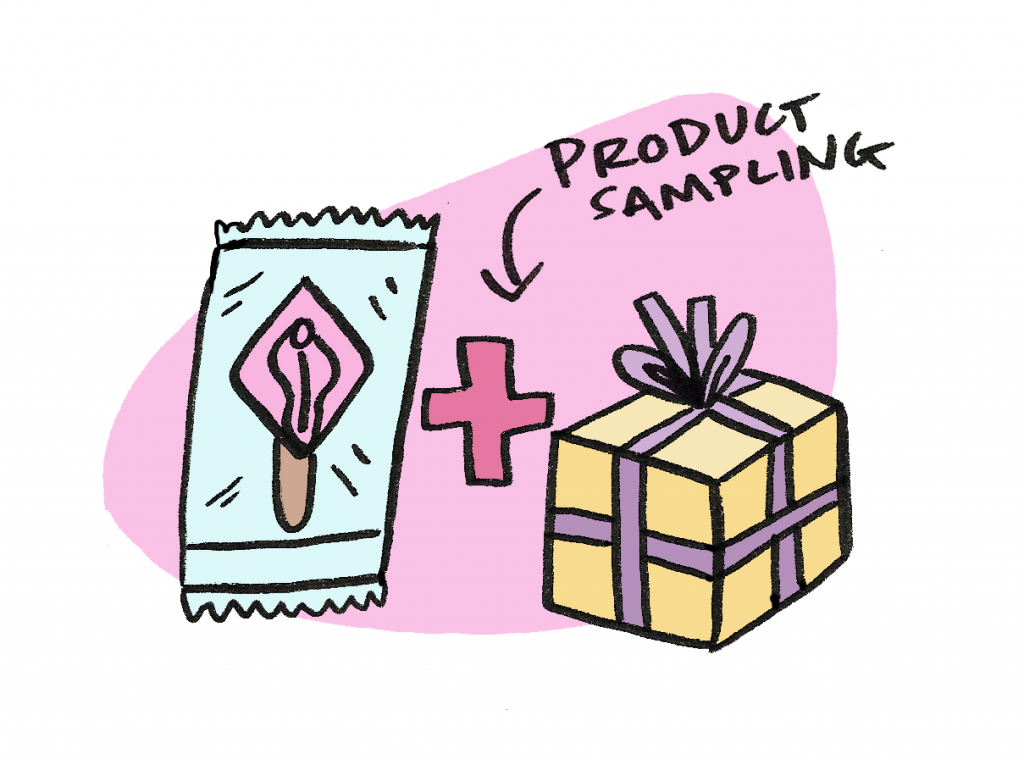 Product Sampling

If you have a product and want to share it with the trendsetting, influential faces of the community, then this is your change. We can offer our team to strategically give a certain amount of products to our clients at the chosen Prides. It is a great way to make people talk about your product and share their liberated, festive and fun experience with your brand.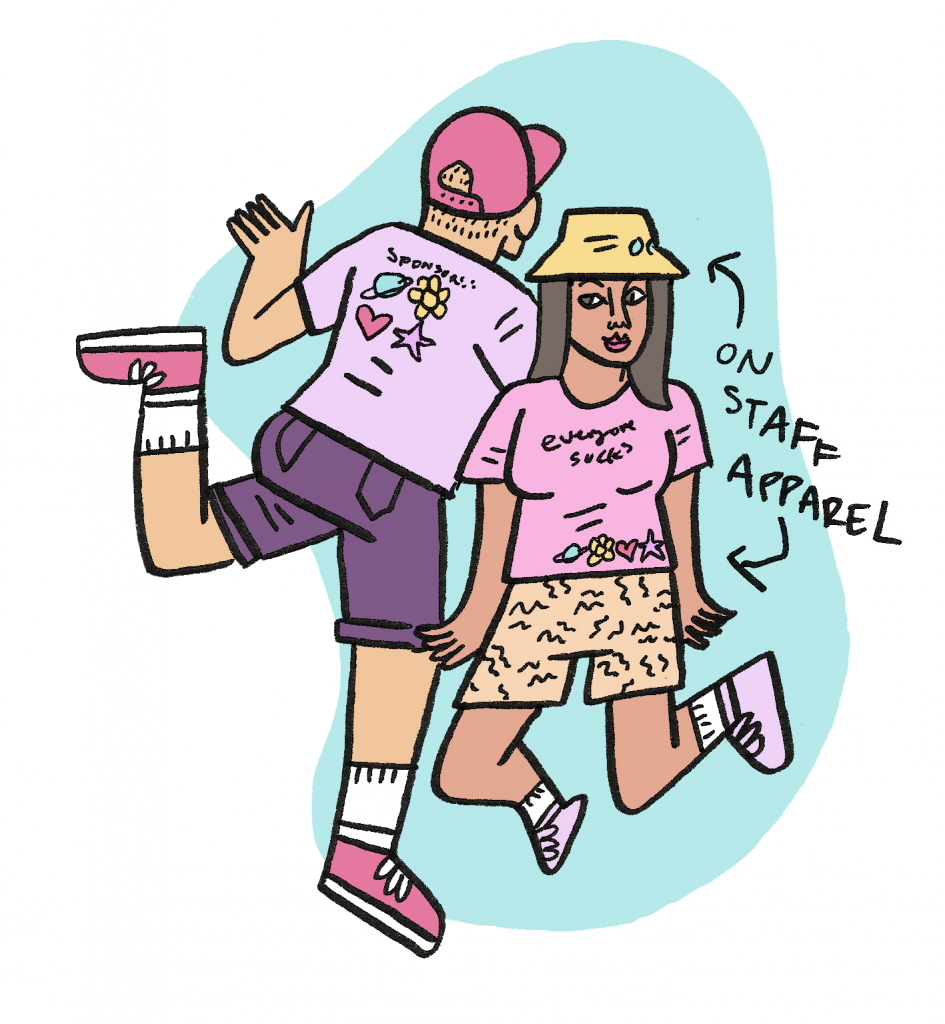 Branding on our staff uniforms
This is a great way to exhibit your brand to all passers by and our client surroundings. Having your brand behind our very diverse staff is a way of showing your support and stance in the LGBTQI community.
Hundreds of thousands come by the stands and check on our activities which makes this support a strategic brand placement.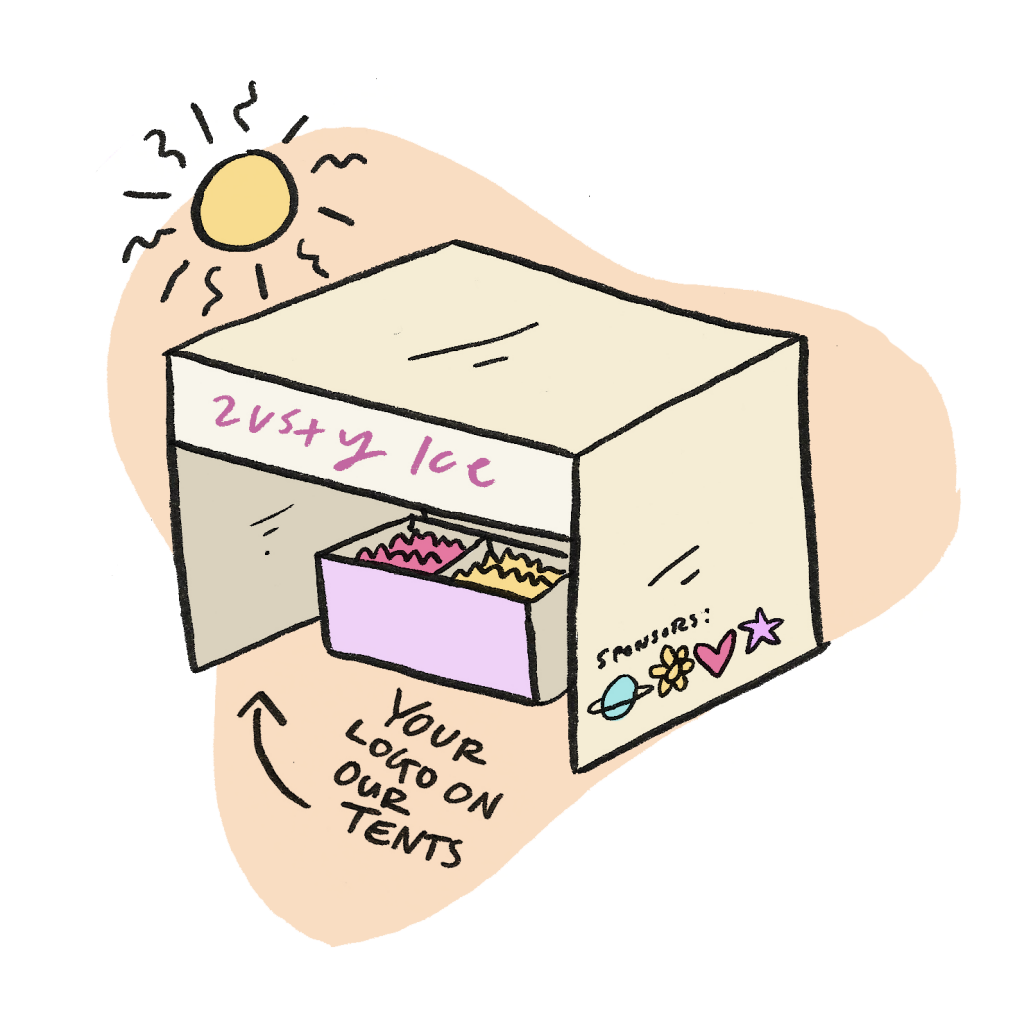 Logo on our tents
The strongest exposure one can have at a massive gathering is to have branding seen by all guests. Hundreds of thousands walk by our stand on such occasion making this one of the best exposure out there. All our clients and their accompanies friends will of course also be exposed to see the supporting Logos which will in turn increase our partner brand's recognition within the community.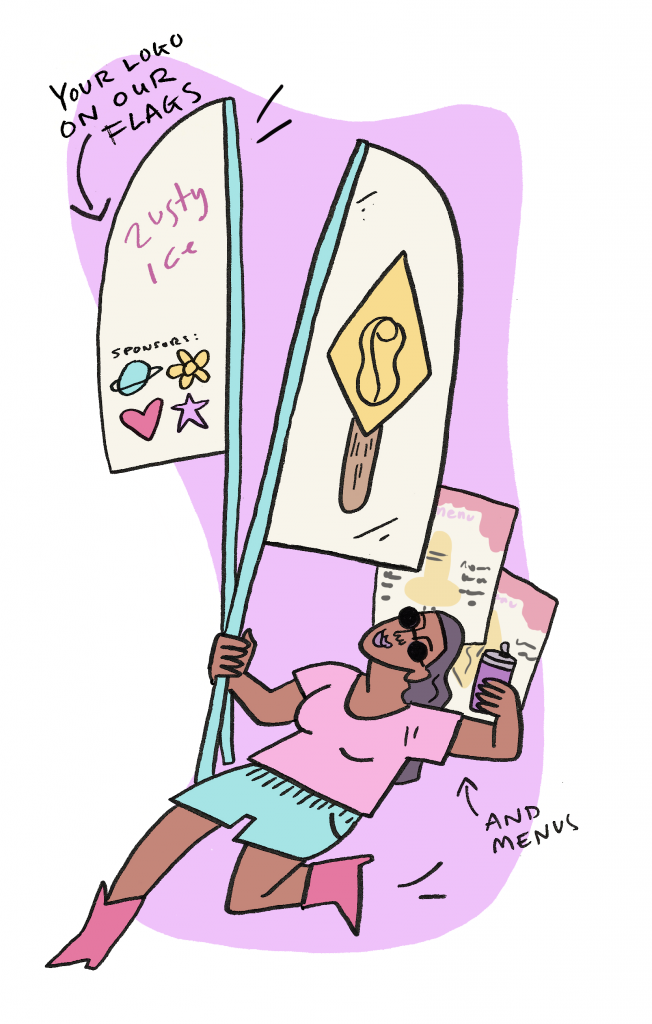 Logo on our flags/Menus
The advantage of Flags is they can be seen from further away, which is my we use them. People will be able to see your branding through the crowd. Ten of thousands of heads will turn to our flags every 5 minutes. Flags are also fun since they move with the wind and will be designed with colourful, attractive designs. it has been very common for us to see people posing next to the flags for pictures. Having your brand logo on a venue format which will be in front of our stands where people walk by is a very good way to engage with the visitors.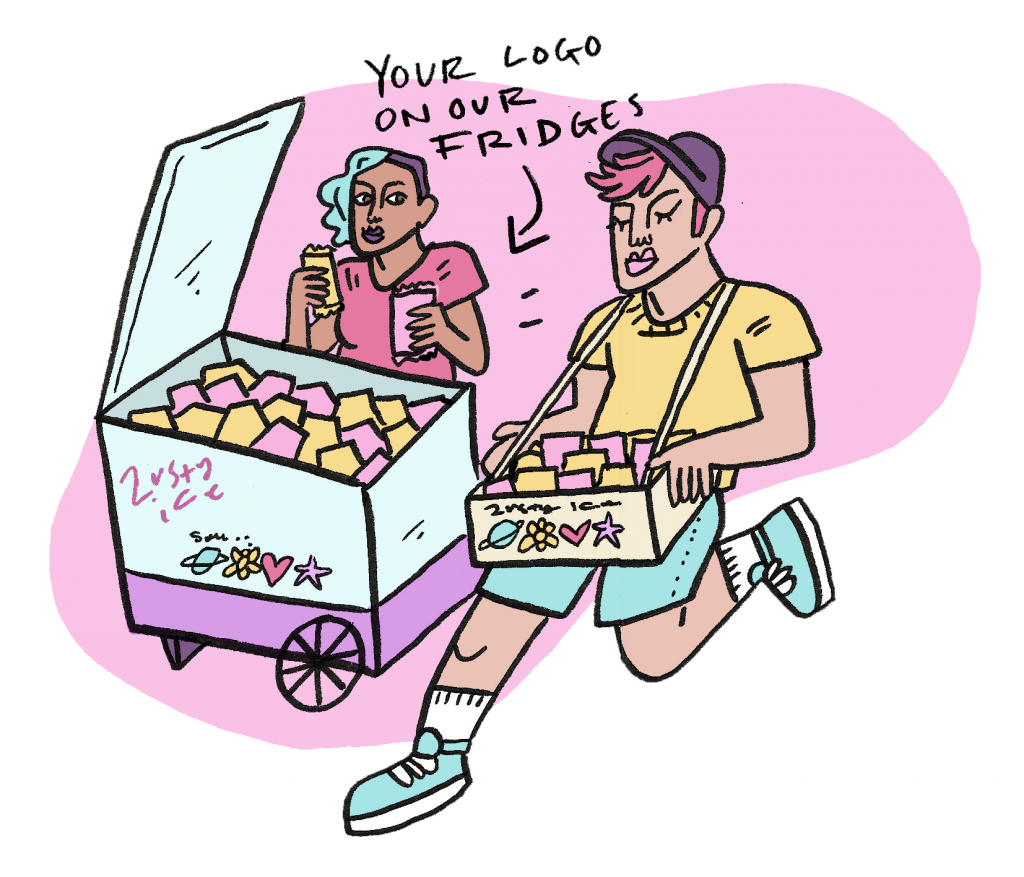 Logo on our Freezers and Freezer Boxes
Our freezers are seen directly by all our clients and can be fitted with stickers very easily for brands to show their logo. This is a great way to engage with our clients.
We will have at festivals, concerts and prides also mobile sellers who distribute the ice lollies out through the crowd and on dance floors. Their freezer bags can be fitted with brands that support us.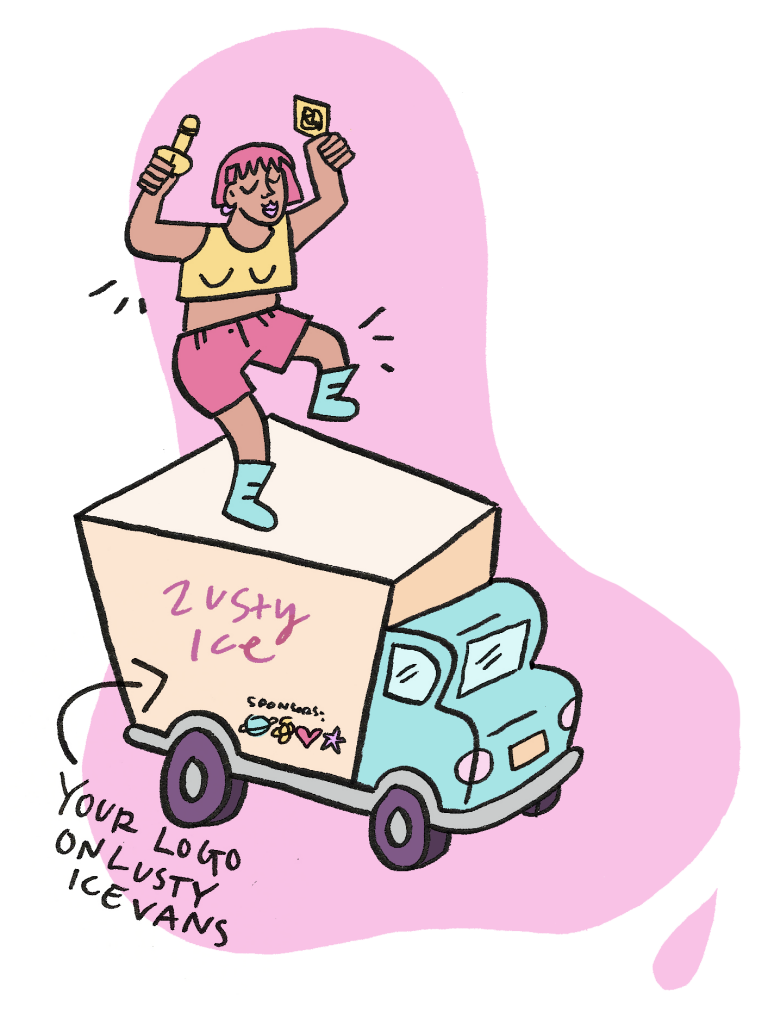 Logos on our vans 
While travelling around and to events our vans would be fitted with magnet prints of our logo and others who offered to support us.  Our Freezer vans are parked behind our stands and get a lot of attention. It is like a billboard at the best location possible : Prides bringing up to 2 Million visitors.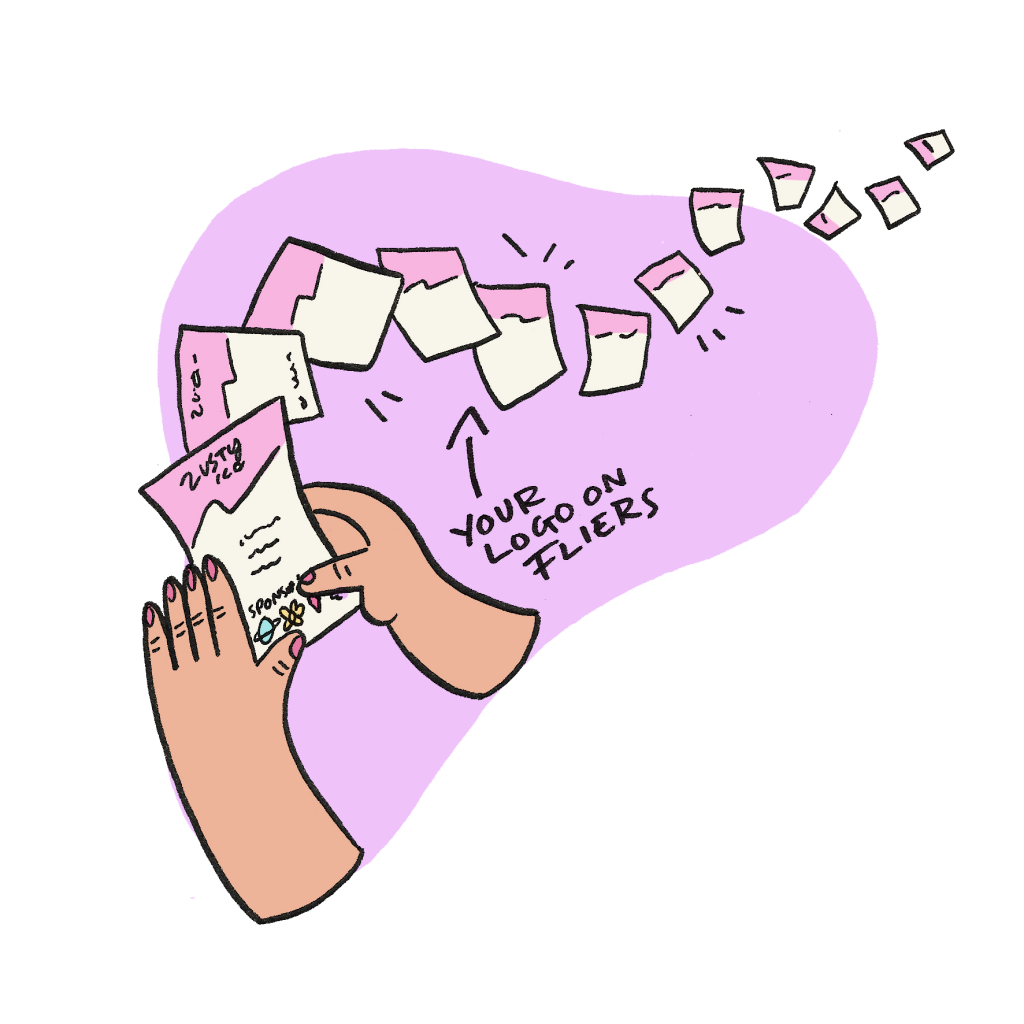 Logos on Flyers
At each event we will promote our Markets and events with Flyers. Our staff will be giving them out to as many clients and visitors as possible. 5,000 to 10,000 flyers will be given our yearly to the community we are interested in. This would make sense if the events fit with your marketing strategy. Our Qweer Markets are our main focus on those flyers but so are the Naughty Markets and the Luscious Markets.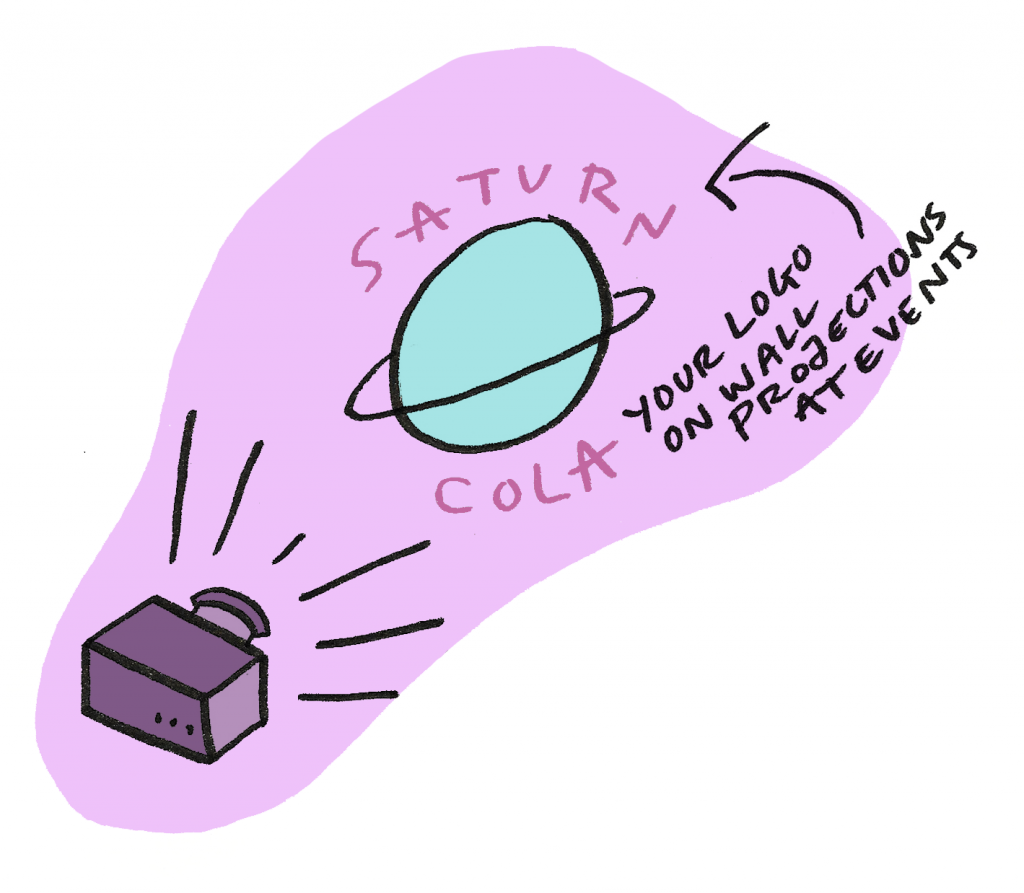 Projected logo at our events
With thousands of daily visitors and hundreds of B2B clients our events have attracted the most influential demographic of each community we work with. We expect the Brands that support our events to have in return good exposure at the venues themselves. Projecting the logo of our partners is a great way of having size and strategic placement.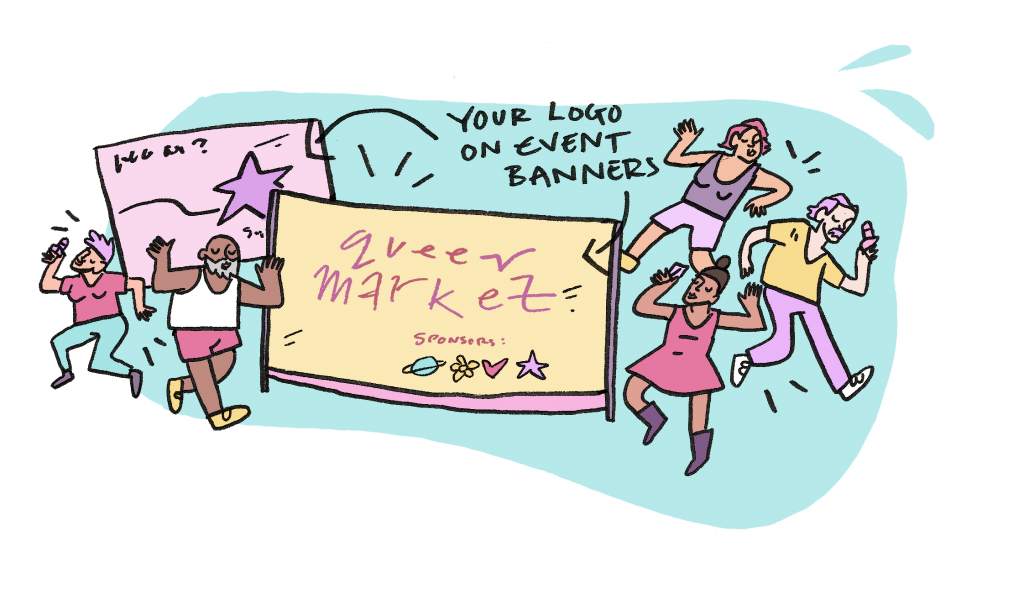 Logos on our event Banners
3×2 meter Banners are fitted at the entrance of
every event. Our events are usually in the centre of the city with good exposure to our guests and for passers by.
Anyone supporting our event can have their logo on the banner which shows that they have been helping us make this event possible and stand behind the community.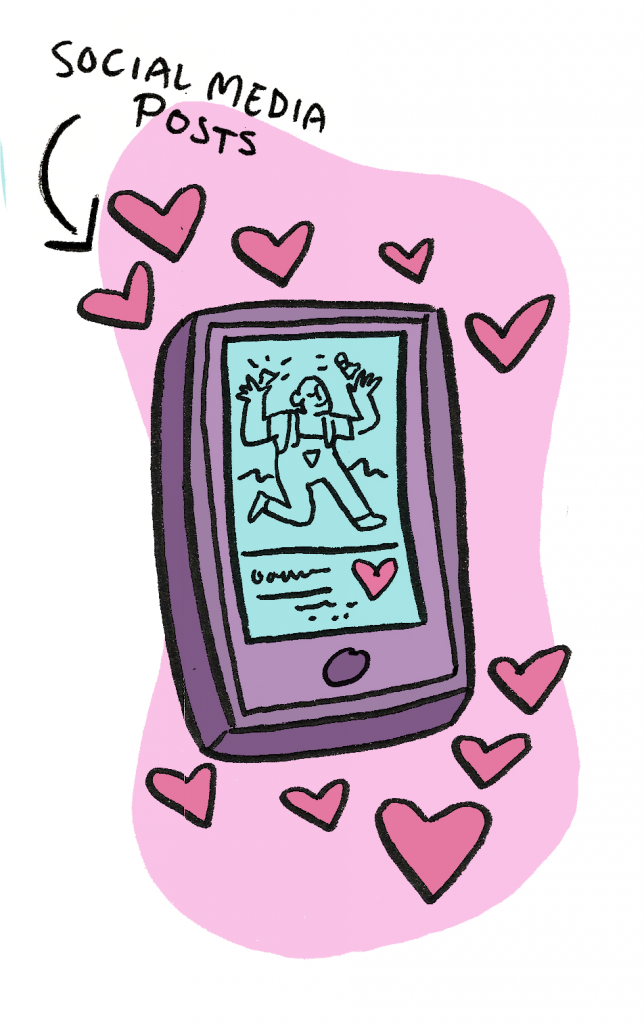 Social Media 
Product placement images will be shared on our social media platforms. Some stories, reels and posts will be more obvious than others when it comes down to brand collaborations. Direct statements of thanks to companies who helped us financially as well as more contextual images or videos of staff and guests with the products. Our thousands of followers and "attending guests" will be subject to our images and videos before, during and after the events we will attend  or organise.
Hashtags, @mentions and credits can all be discussed with us for when we share the content online.
Previous or current Partners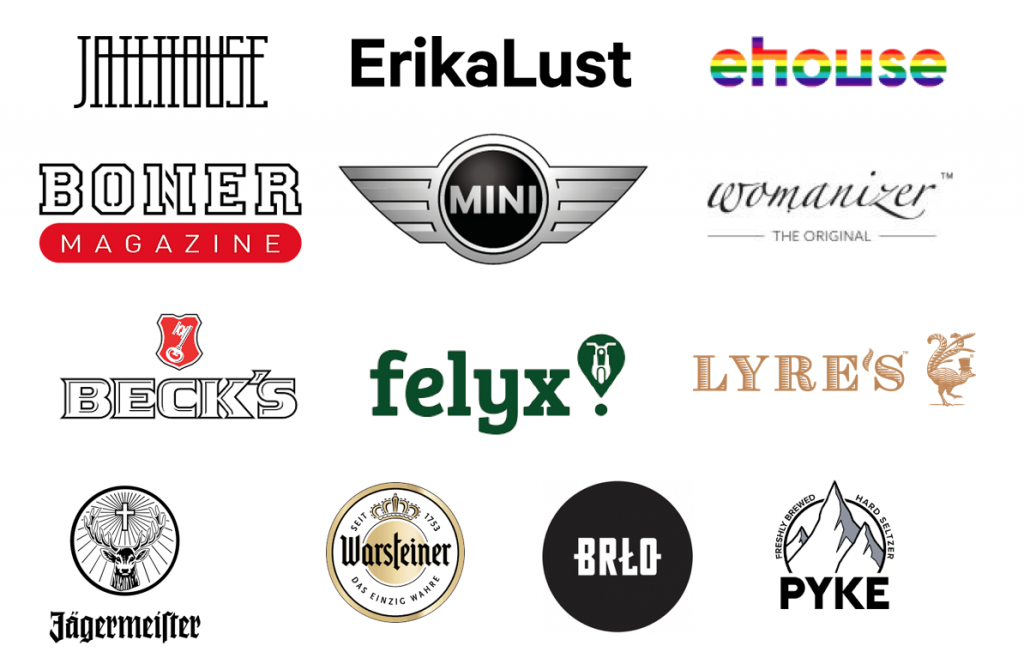 If you are interested in participating please get in touch directly with us at lustyice@outlook.com. or via our contact page.